Data Backup & Recovery

Protect Your Business With Data Backup and Recovery Planning Services
What Is a Data Backup and Recovery Plan?
A data recovery plan is an exhaustive strategy to prevent data loss. In the event of a data disaster, you will be able to easily recover important data and resume normal business operations.
Our outsourced IT support engineers have developed comprehensive disaster recovery solutions for businesses of all types and sizes. Let Complete Technology assist you in designing and executing a custom data backup plan to fit your needs.
Why Is It Important To Have a Data Backup Plan? 
Your data is what keeps your business running. Losing sensitive information, administration files, personnel records, financial records, or other data you rely on could be catastrophic for the future of your business.
Not only are cyberattacks becoming more sophisticated and prevalent, disasters like power outages, hardware failures, theft, and human error can also cause serious damage. Luckily, a data backup plan can keep your data safe and prevent you from a devastating loss.
If you don't already have a data backup and recovery plan, you're leaving the security of the most valuable parts of your business up to chance.
Data Breach and Data Backup Stats
You may think that as a small business you're in the clear, but in reality, nearly half of all data breaches and cyberattacks impact small businesses. Even worse is that 60% of small businesses that suffer a cyberattack or data breach go out of business in the next six months.
Why do so many businesses fail following a breach? Longer downtime means greater revenue loss. The majority of outages cost upwards of $100,000, and for many small businesses, this level of revenue loss, the damage to their reputation, and the potential legal repercussions are insurmountable.
Fortunately, having a data breach prevention and recovery plan helps keep your data secure.
Data Backup and Recovery Plans Can Prevent Data Breaches
Data breach prevention starts with the right security training for your employees. Make sure they know how to spot online scams, use strong passwords, and avoid clicking malicious links. The next step is to put the proper safeguards in place.
Implementing multi-factor authentication (MFA), a process which requires more than one method of verifying a user's identity upon login, as well as strict data access privileges, go a long way in preventing a data breach.
Partnering with a managed IT services provider like Complete Technology gives you access to even more tools for preventing data breaches, like threat monitoring, proactive maintenance, antivirus software, encryption, and more.
We'll also help you formulate a data recovery plan so if your business does fall victim to a breach, you'll know exactly what to do to minimize the damage.
Download our free eBook for more on data breach prevention.

Cloud vs. On-Premise Data Backup
Backing up your data anywhere is better than not backing it up at all, but storing your data in the cloud has additional security benefits.
Cloud storage solutions providers offer high-level security features and systems small businesses may not have access to. They use encryption, anonymity, 24-hour monitoring and patching, and other security innovations to keep your data safe against attackers.
Cloud disaster recovery also reduces recovery time. You may need to replace an on-premise server after a disaster, and it will take time to migrate data back onto it.  Recovering data from a cloud backup is instantaneous.
Other benefits of using the cloud to back up your data include more affordable pricing and the ability to access your data from anywhere.
Which Data Should My Business Back Up?
The short answer is you'll want to back up any data that would devastate your business if a disaster or data breach destroyed it. This includes:
Any proprietary data exclusive to your business

Administration files, including legal agreements, contracts, and licenses

Management files that detail your business systems and processes

Financial records, such as revenue statements, receipts, and inventory logs

Personnel records, such as your staff's payroll, insurance, and taxes

Legally-required backups, such as health information
How Complete Technology can Create a Secure Data Backup and Recovery Plan Tailored to Your Organization's Needs
As your full-service managed IT provider, we'll familiarize ourselves with all aspects of your business technology and use that knowledge to create a custom data disaster recovery plan for your organization.
Our top priorities include making sure your data is secure and your business can run no matter what obstacles come your way. By employing multiple layers of security, automating backups, and storing data in several locations, Complete Technology works to keep your business on its feet in the event of a disaster.
IT Support and Data Backup and Recovery FAQs
What Does a Data Backup and Recovery Plan Do?
A data backup plan is a strategy for replicating important files and storing them in secure locations to keep your valuable data safe from cyberattacks, hardware failures, data corruption, and other disasters. Your plan should also include business continuity and disaster recovery tactics, because even the most prepared businesses can fall victim to a data disaster.
Overcome disruptions by being proactive and prepared. Complete Technology can help assess, develop, and implement a disaster recovery plan to fit your business's needs.
How Do I Prevent Phishing Attempts?
A phishing scam is designed to trick users into revealing sensitive data, which can lead to a data breach.
Phishing usually occurs through email, but can also come through a phone call or text message. You can prevent phishing by training your staff to identify a phishing email and install anti-phishing security measures in your email.
How Can My Business Prevent Ransomware?
Ransomware is a type of malware that encrypts files on your computer and prevents you from accessing your data until a ransom is paid.
Prevent ransomware by always backing up your data, enhancing your email security, and keeping your systems and software patched and up to date. A strategic data backup plan can also mitigate the impact of a ransomware data breach.
What Are the Types of Data Breaches Businesses Encounter?
Data breaches can be caused by a number of different factors. Phishing, ransomware, malware, stolen information, stolen hardware, and cyberattacks are all common types of data breaches that come from an outside attacker or software designed to interfere with your data.
However, not all breaches come from external threats. User errors, system failures, and power outages can each cause a data breach that's just as destructive.
How Do I Protect Business Data From BEC Scams?
BEC stands for business email compromise, and is a type of email scam that targets a specific person, similar to spear phishing.
This person is usually in a position of power and has access to financial information. The scammer researches their target beforehand to sound knowledgeable to the victim. Knowing how to spot a BEC scam is one effective prevention method, so make sure you include BEC detection in your cybersecurity training program. It's also a good idea to install email security measures and cybersecurity protection to make your business more resistant to cyberthreats.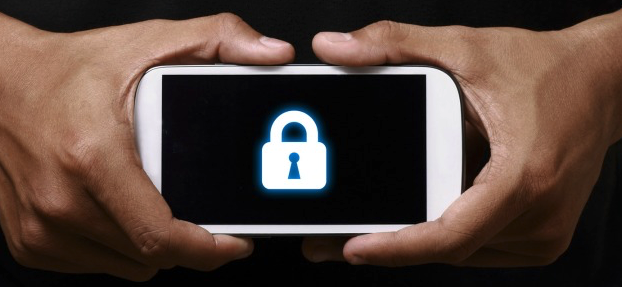 How Do I Recover Lost Data?
As long as you have a disaster recovery strategy, retrieving lost data is fairly simple, as long as you back up your data regularly to several offsite locations. This way, even if you encounter a data breach, you'll be able to restore your files promptly.
Complete Technology takes care of your data backup and recovery needs by implementing the latest backup technology and efficiently scheduling automated backups. That way, if you do fall victim to a data disaster, your data won't be compromised.
Why Should I Outsource IT as a Small Business Owner?
Outsourcing IT makes a lot of sense for a small business, since you gain the necessary IT skills and expertise for a more manageable price.
By outsourcing your IT to a knowledgeable service provider, there's no need to allocate a budget or time to recruiting, training, and paying an in-house team. You gain access to the talent you need right away, maximizing uptime and overcoming any technical skill gaps.
We work to ensure your technology is up to date and running seamlessly, leaving more time for your employees to focus on their roles.
What If I Already Have an In-House IT Support Staff?
There are a number of reasons you may need outsourced IT support to supplement your in-house staff.
Budget limitations or time constraints might prevent you from hiring additional staff. You might need specific resources or assets that your in-house staff can't provide. Maybe you just want to level up your IT capabilities without the commitment of hiring a full-time staff member.
Whatever the reason, our IT pros are happy to support your in-house IT staff by taking tasks off their plates, offering services outside their areas of expertise, or assisting when your staff is unavailable, such as nights or weekends.
What Services Does an Outsourced IT Support Engineer Provide for Data Backup and Recovery?
An outsourced IT engineer can take you through every step of the data backup and recovery process – from assessing your needs to formulating and implementing a data disaster recovery plan, and adjusting it as necessary.
We make several copies of your data and store it in several locations to reduce the impact of any single point of failure. We'll also install security tools like threat prevention software, firewalls, and ransomware protection, to help prevent a data disaster from occurring in the first place.
What if My Technology Is Already Working Fine?
Here at Complete Technology, proactive maintenance is a key part of our approach to IT, meaning we monitor, troubleshoot, and identify vulnerabilities in your systems and network even when everything is working.
By catching potential risks and vulnerabilities before they turn into serious problems, we can prevent service disruptions and downtime. If your technology is already working fine, our team will work to keep it that way.
How Can IT Support Boost My Productivity?
You may not even realize how many hours you're losing to IT issues. Downtime resulting from slow or broken technology is a waste of your staff's working hours. Their productivity grinds to a halt and your business loses out on revenue.
When you outsource IT support to Complete Technology, we manage all the updates, security, and strategy so that you can efficiently run your business without any of the distractions. Leave optimizing IT to the experts and watch the productivity of your employees soar.
Data Backup and Recovery Services That Businesses Need
No matter what industry you're in, CTS can create a data backup and recovery solution that prioritizes the security, efficiency, and longevity of your business.
Commercial, industrial, healthcare, and retail companies all rely on Complete Technology for functional and timely technology solutions. We serve small businesses, large enterprises, and everything in between, and our IT professionals have the expertise and resources to create tailored solutions for each.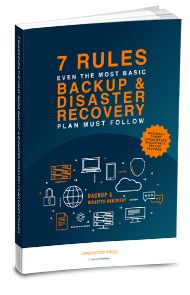 Fine-tune Your Disaster Recovery Plan With Our Free eBook
Is your data backup plan comprehensive enough to overcome a data disaster?
Learn how to handle a data breach with this free eBook from Complete Technology, which covers the non-negotiable elements of your data recovery plan, such as how to prepare for the different disasters, and the cost of being underprepared.
Stay a step ahead of data disasters and download your copy today.
The Complete Care Process
Complete Technology's approach to managed IT services provides a custom solution designed specifically to your business's needs. We start with learning more about your business, goals and objectives. Through our network assessment, we can further determine your business's technology infrastructure, management policies, security, and performance. Following discovery, our team can deliver a tailored proposal breaking down our strategic approach to eliminate excess IT spending and maximize your productivity. The Complete Care Process is a proven process for success and enables us to achieve the highest level of support and service for your users together.
Learn more about our offerings through our managed IT services:
Complete Technology provides remote and onsite IT support and management services to small and midsize businesses throughout Kansas City, Omaha, Des Moines, and St. Louis for one flat monthly fee. Contact Complete Technology Services today to get your free consultation.